Fashion is evolving each year, season, month, and day. While some designers are gifting new ideas to the fashionistas, some have strategically revived old trends and sold them into new packages. One such fashion tip is the puff sleeve trend 2020. However, it can be quite tricky for a novice to style puff sleeves for different daily looks. Continue reading ahead to learn how you can wear puff sleeves and look the best in the crowd.
The polka puff sleeve dress for a lunch plan
The first idea on my list of puff sleeve trend 2020 is a cute idea for a summer lunch date or plan with your friends. Since summer is all about different prints, try on a puff sleeve dress. The plunging neckline highlights your collar bones and gives you a more structured look. More suited for leaner ladies, the layered pattern of the dress gives your outfit a natural flow and bounce. You can complete the look with a thin layered necklace, ear studs, and mid finger rings. Break the monochrome feel by wearing a pair of red ballerinas or heels, whatever suits you. As for the hairdo, you can straighten it or opt for loose beach waves.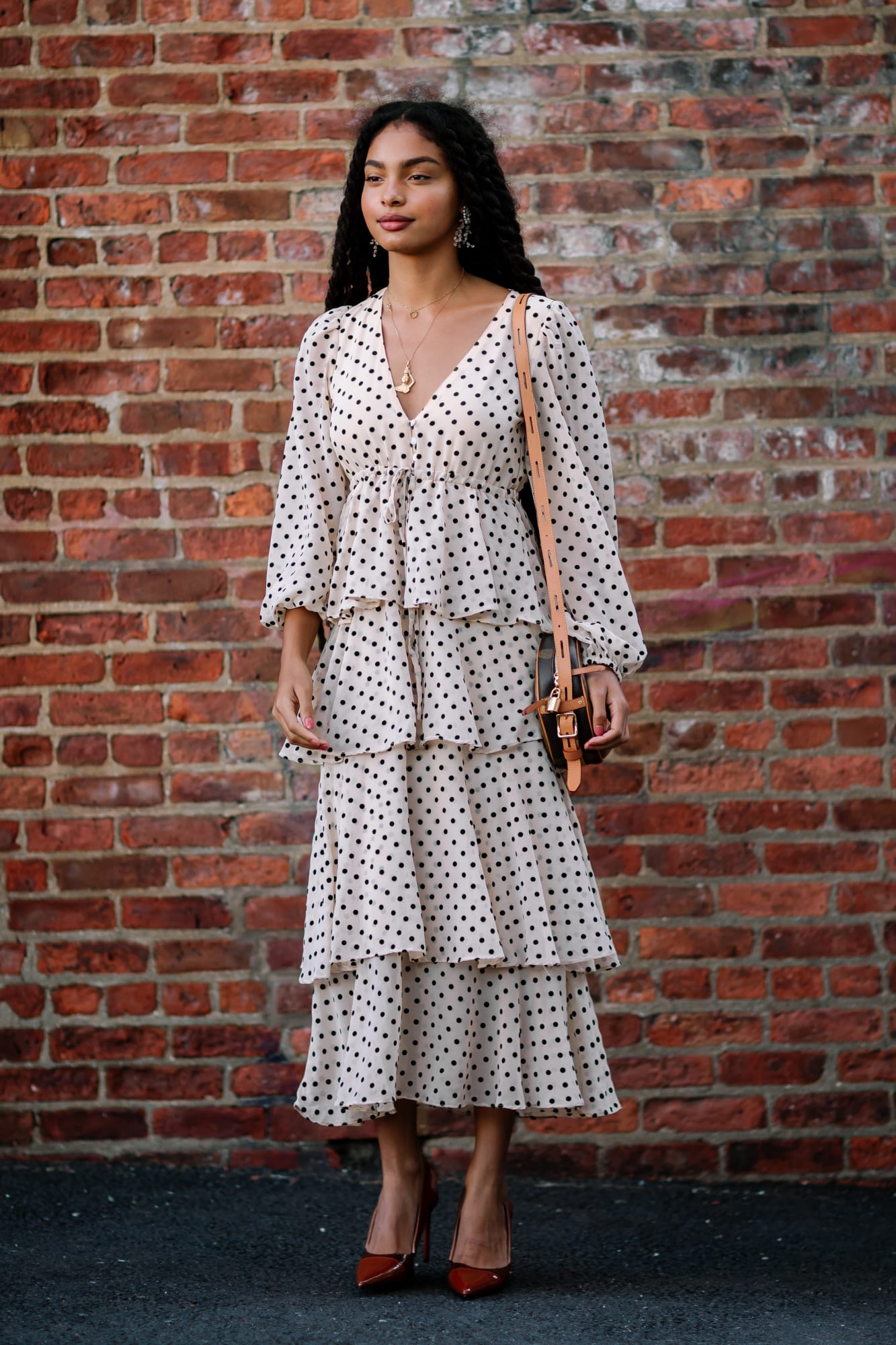 How about wearing formals to a night out?
Though it may sound bizarre at the beginning, see how I change your perception by the end of this paragraph. So, night outs are all about dressing your best and keeping all eyes on you. You can do this and take the fashion quotient of the club a notch higher with puff sleeve trend 2020. Opt for a pair of puff sleeve blazer and a bodycon or A-line skirt. Remember that both the pieces should be of the same color. Wear a different color bralette and tuck in the blazer loosely. Remember to match your shoes and bag. As for the hairstyle, tie a half-top knot or sweep your hair to one side and clip up the side parting.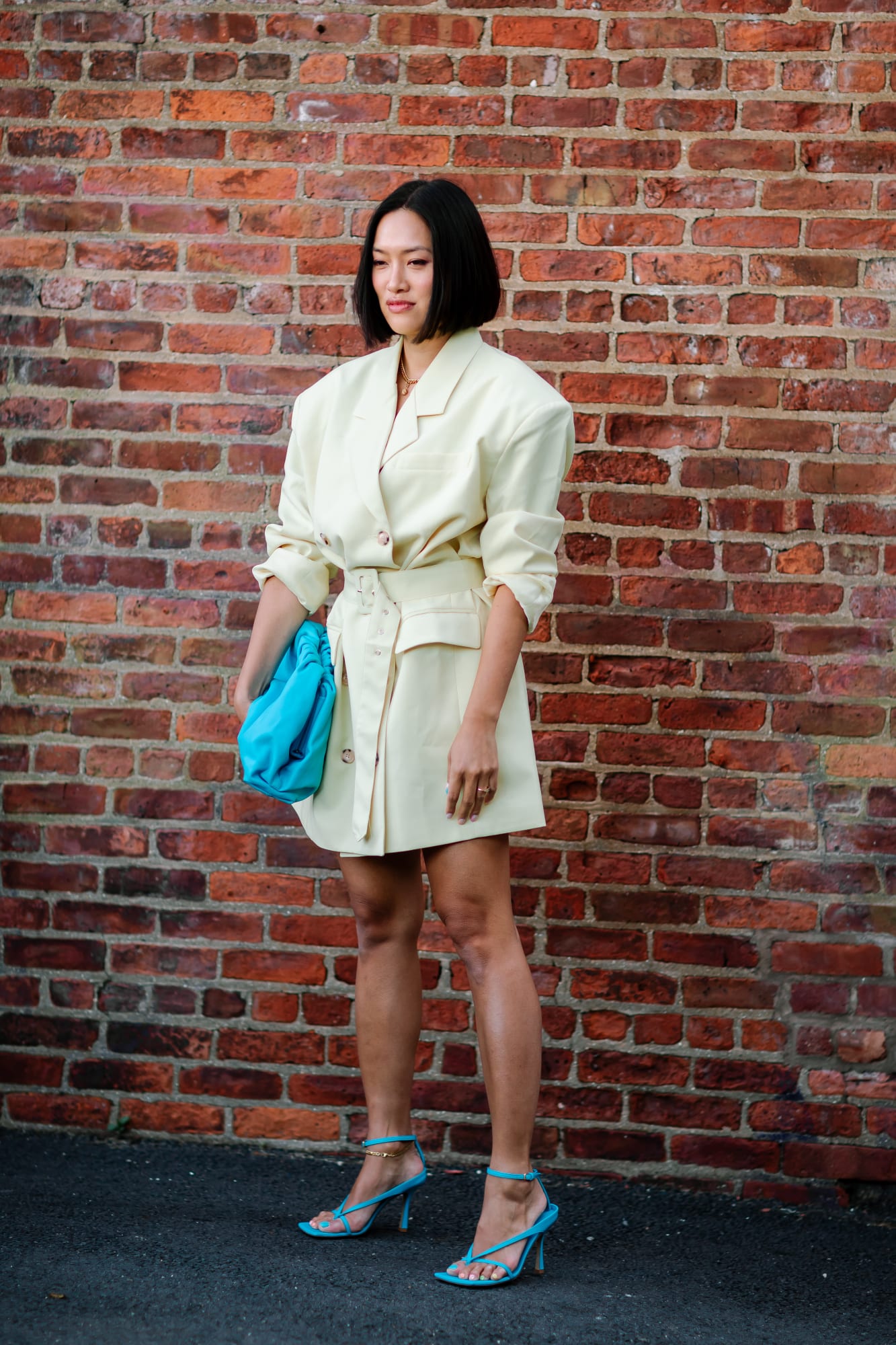 Guests coming over? Be just as fancy at home.
It can be quite confusing what to wear when you have guests coming over because you don't want to look too OTT can home neither do you want to look like a mess that's just stepped out of bed. So, puff sleeve trend 2020 can be your knight in shining armor. All you need to do is slip on a puff sleeve maxi dress and complete the look with a belt if you want.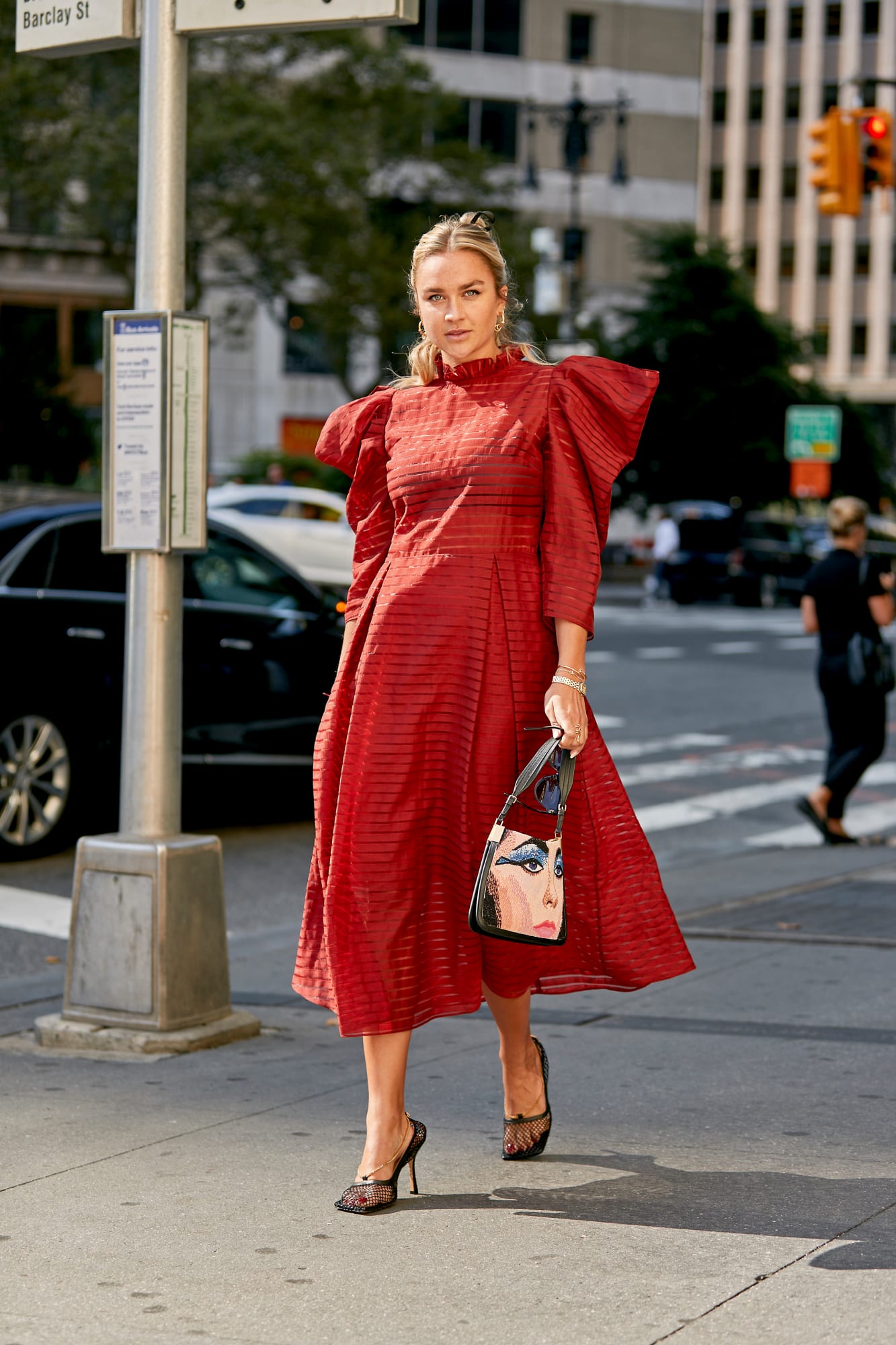 Vacation in style!
Vacations are the time when you put your best foot forward and spam your social media handles with your photographs. Plan a European trip and opt for the puff sleeve trend 2020. A solid color dress with a printed neckerchief or scarf can work wonders.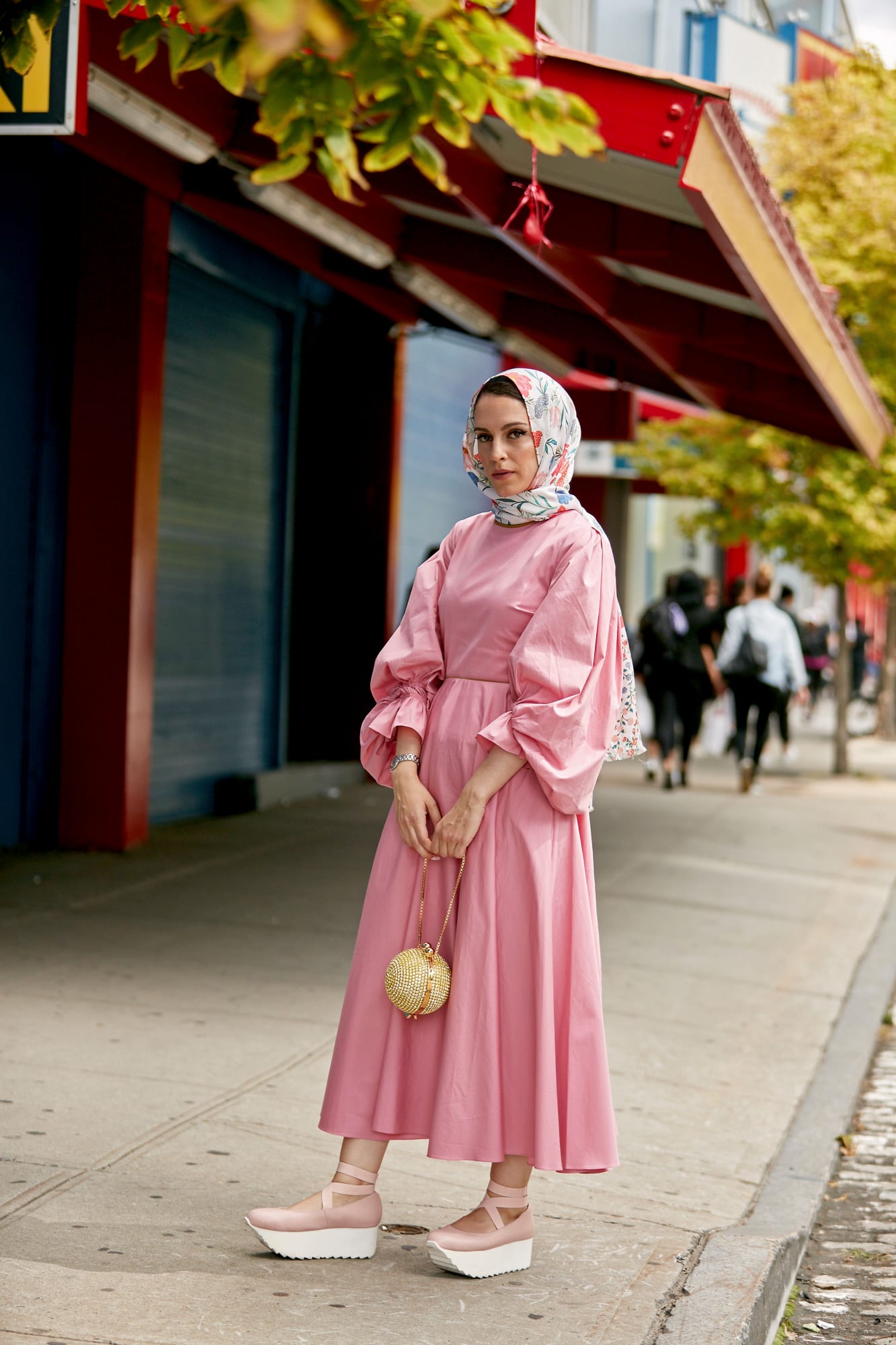 The university if where you set trends, and others follow
Last but not least, are you still in uni? Well, then I have the perfect outfit idea for you that will make you popular instantly. Opt for a white lace puff sleeve top white mustard or brown color dhoti pants. It is the perfect balance between a complete ethnic look and a Western influence. You can complete the look with a pair of white loafers or slip-on shoes. Since it is a casual look, you can keep your hair any way you like.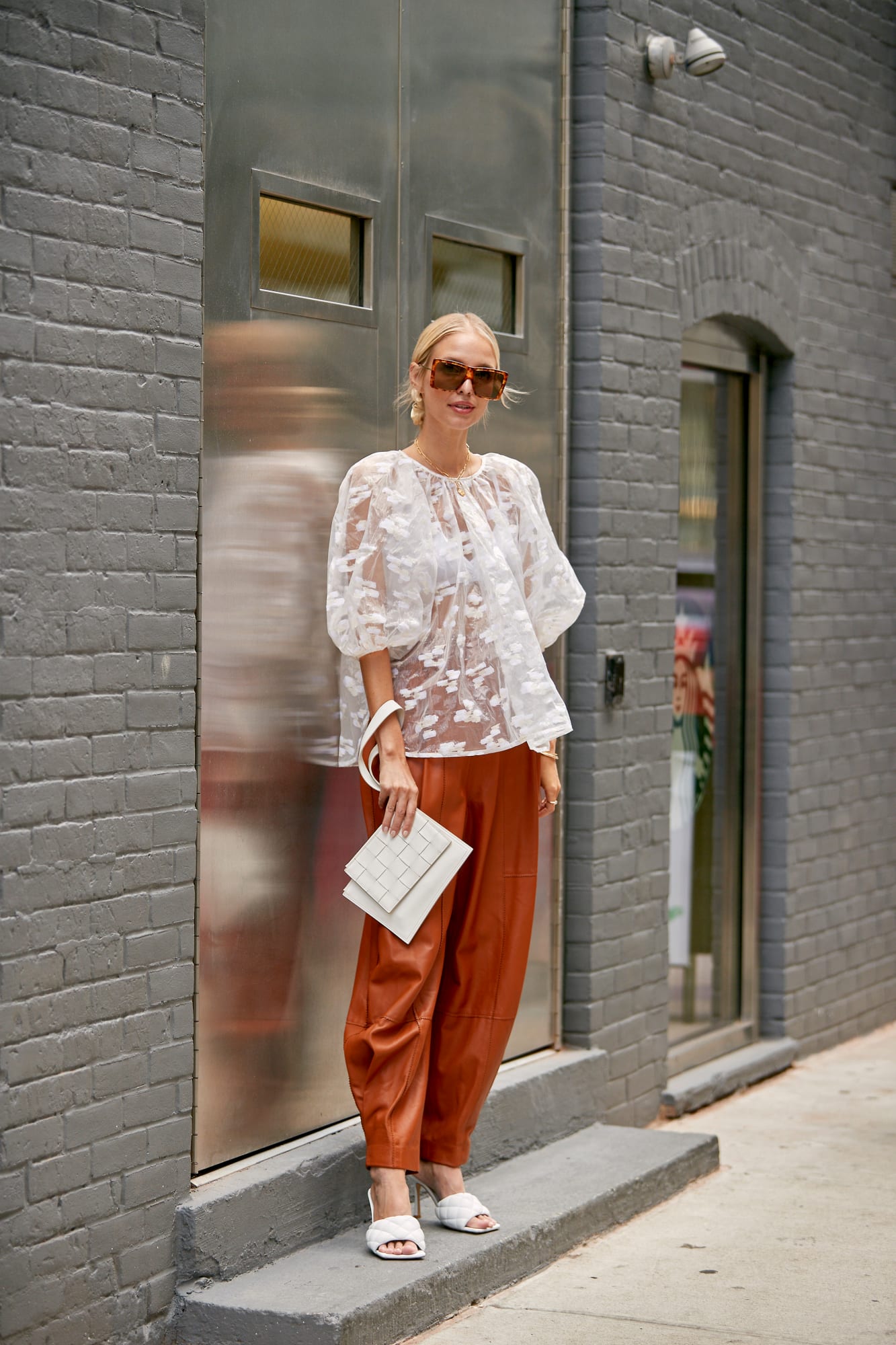 These are some of my top picks for the puff sleeve trend 2020. You can quickly try on these outfits and feel free to experiment with different colors, fabrics, and accessories. Some great color schemes are pink-blue, beige-burgundy, violet-mauve, and red-orange.
Be their goals!
-EthnicWestern