Retro fashion 2020 has been a major topic of discussion for the past few days because I feel trends have been evolving, and the old is coming back in new packages. This is why I thought it would be a great idea to share with you some of the best retro fashion shots that I saw online and feel they would look stunning even today. So, be ready to go back in time when fashion saw a golden era and gave us big goals. 
Shimmer, shimmer all the way!
This is an excellent shot that caught my attention, and I was floored instantly. The ruffle neck detail complements the shimmer outfit. The deep neckline shows off the collarbones, and a highlighter works well. Coming to the color, it is a nude shade that you can style with shoes and accessories of any contrasting shade that you prefer. Considered a mix of bling and fringe, this A-line dress has my heart. You can find something similar online and complete the look with statement earrings. It is better to avoid too many accessories with this one since it already has the oomph factor. I also like this photograph because of the fruit details and genuine poise.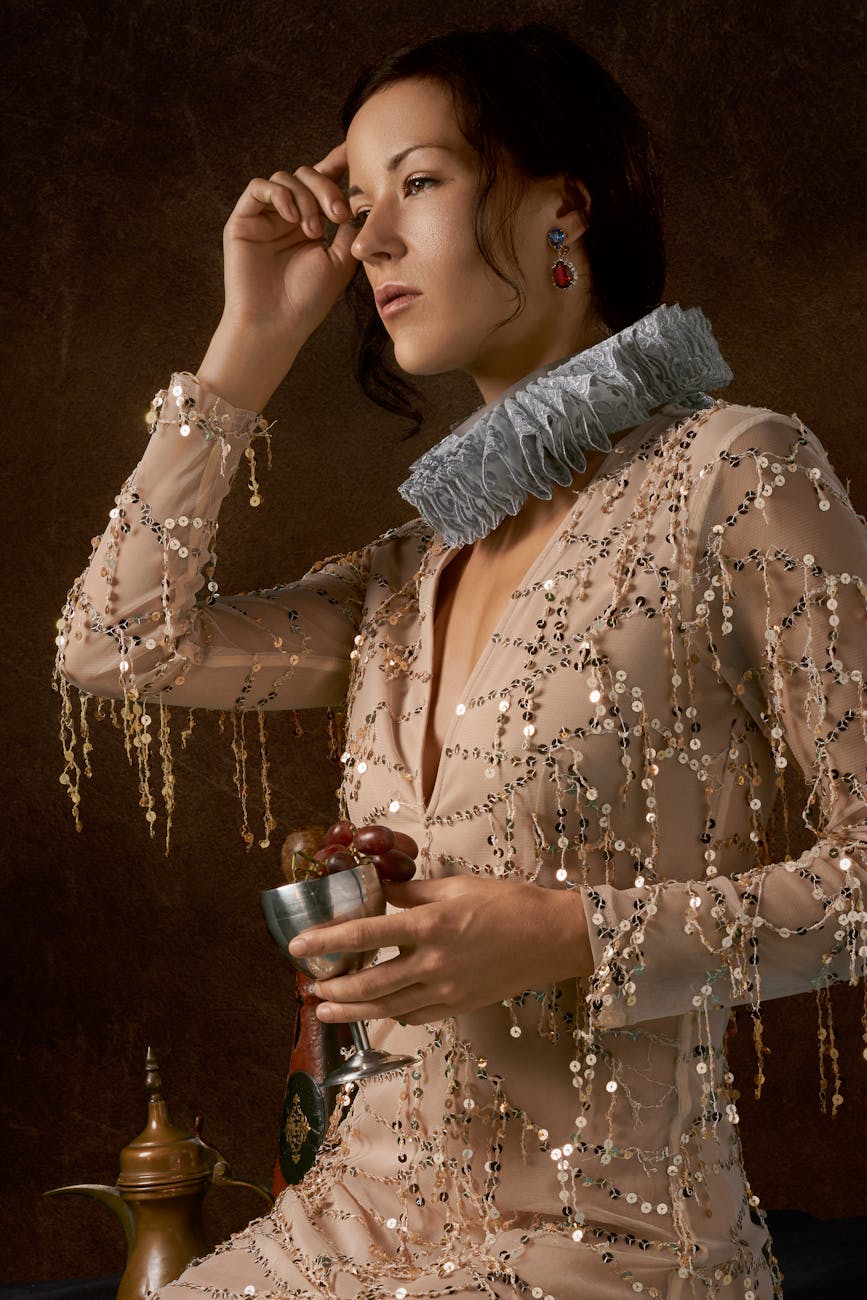 Behold the gorgeous color palette!
Okay, now I'm getting all excited and worked up sharing my perspective on these shots that apply to retro fashion 2020. If you look closely at the picture below, you can see the color variations the stylist has used. Since peach is a neutral color, you can mix and match it with any deeper shade of your choice. Here, the crimson, grey, and black additions have completely stolen the show, and the lady looks beautiful. Please note the ruffled collar details, which was a signature in retro styles. You can style something similar and add a modern twist to it.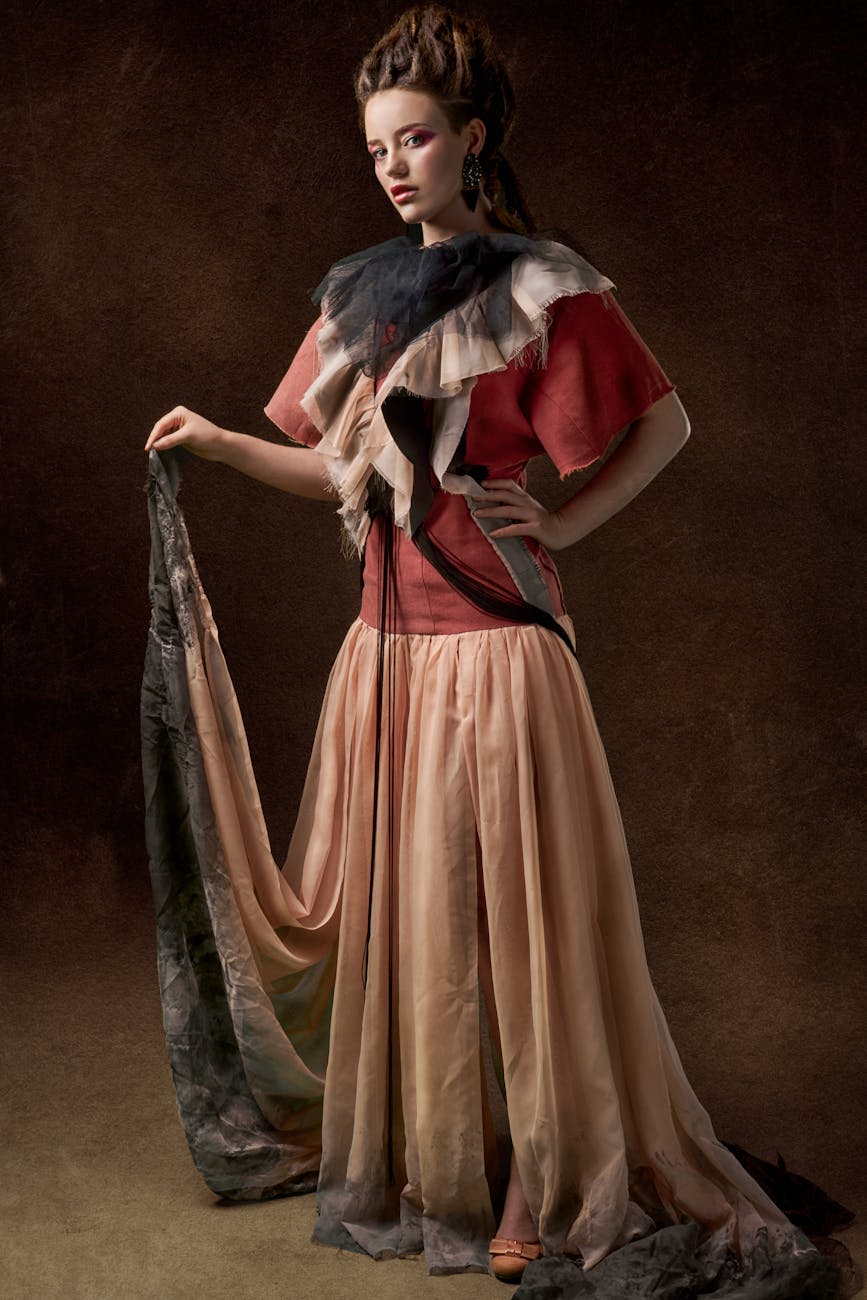 Never underestimate a slit maxi gown.
The following picture is something that I would like to try personally because it accentuates the lady's body the right way. I admire the confidence with which she is adorning the bodycon maxi gown. Coming to the outfit details, the floral net and lace pattern is stunning. It works well for every skin tone, and presently, you can wear it to any party. Team it up with red, blue, orange, or neon heels to break the monochrome monotony. This is a major shoutout to retro fashion 2020.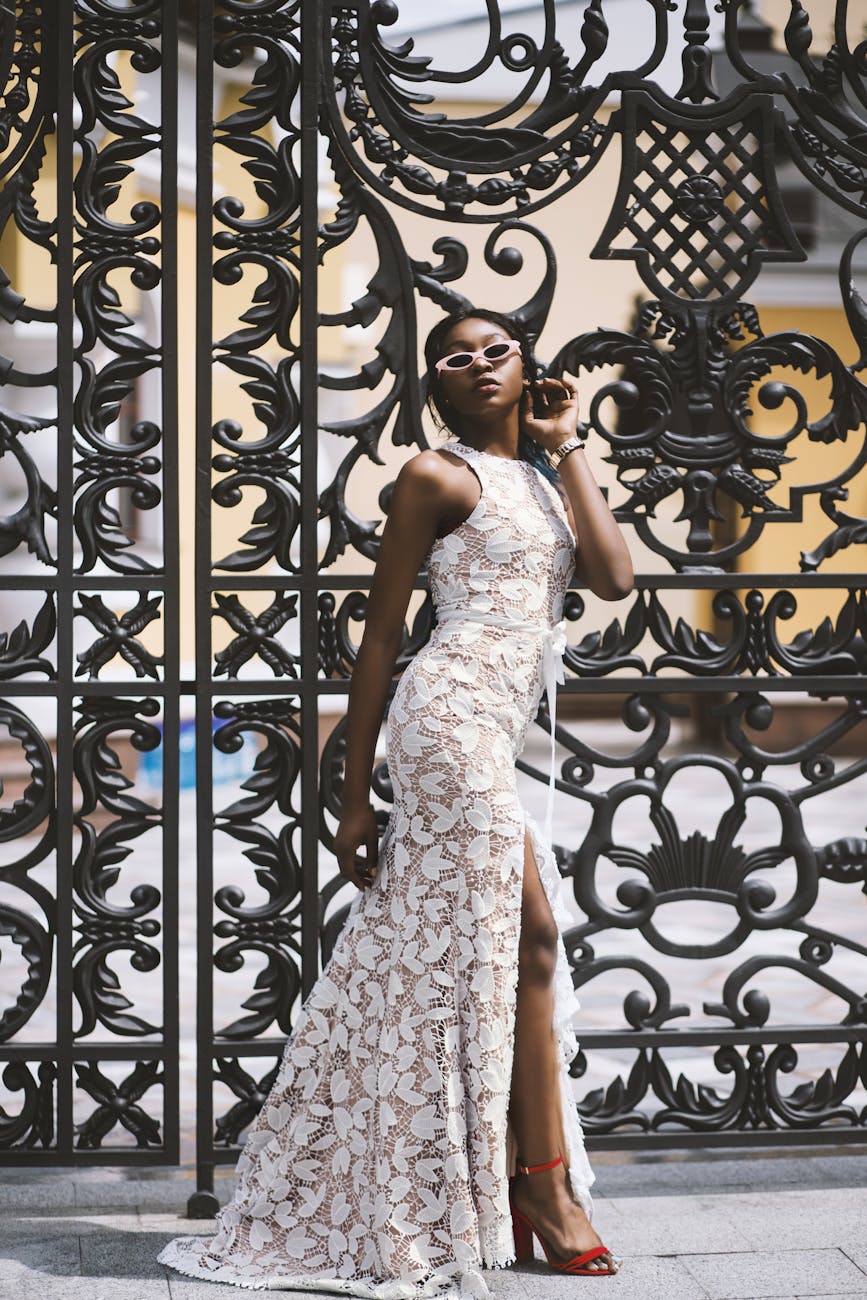 Puff sleeves defined retro fashion.
It is impossible to overlook puff sleeves when you discuss retro fashion 2020. You can also read my blog on how to incorporate puff sleeves trend 2020 into your daily outfits and look like a diva. Puff sleeves add the perfect flare and bounce to any outfit you wear. This picture of a lady wearing a brown dress caught my attention because it provides you ample styling opportunities. Right from adding a chunky black belt to doing your hair a certain way, it allows you freedom.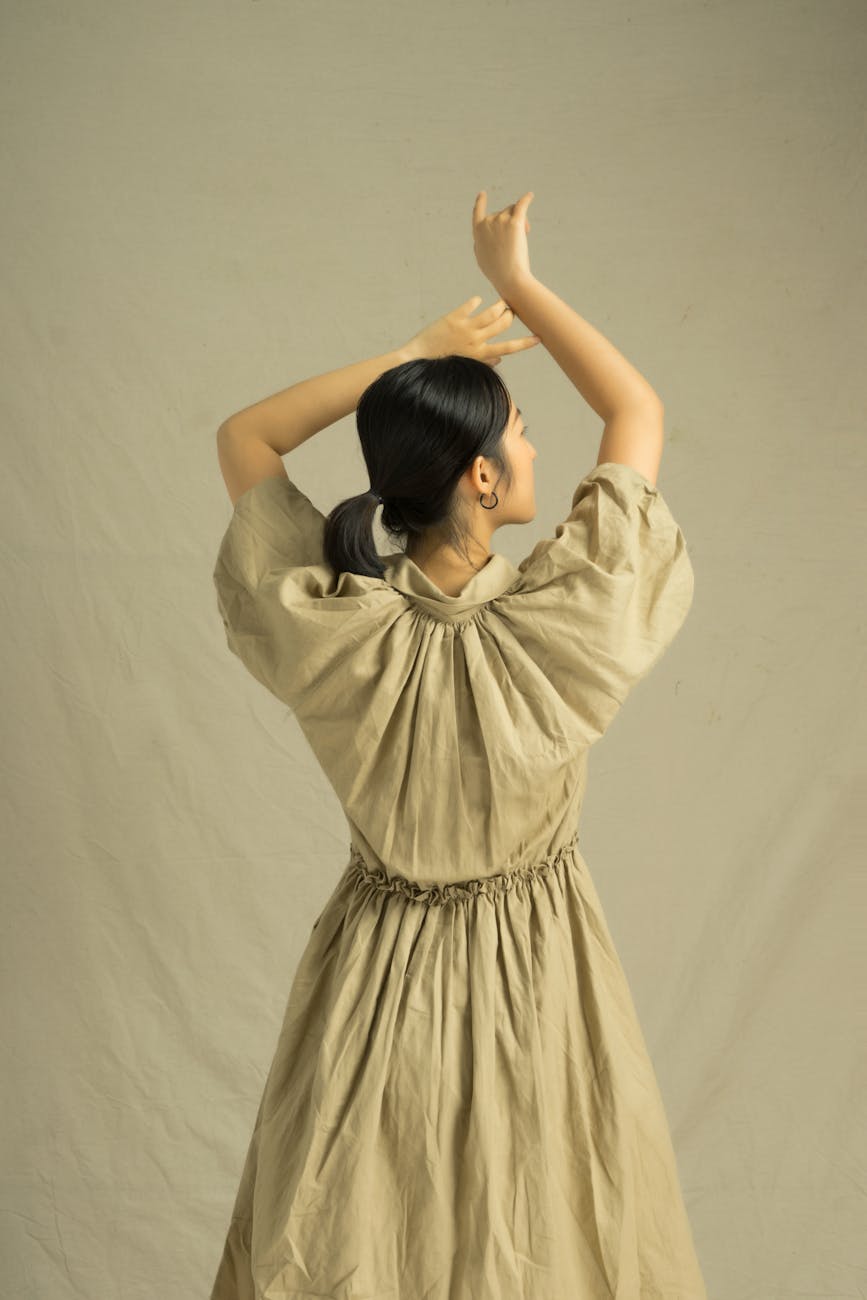 Colors splashes and quirky eyewear
Last but not least, this picture speaks a ton about retro fashion 2020. Beginning right from the top, the middle partition flattened hair and quirky colored eyewear look gorgeous. If you do further research, you will learn that funky sunglasses were trendsetters back in the good old days. The rainbow outfit is still something you can try today because the frill details look quite intricate. For the uninitiated, frills have made a huge fashion comeback this year. Complete the look with big hoop earrings!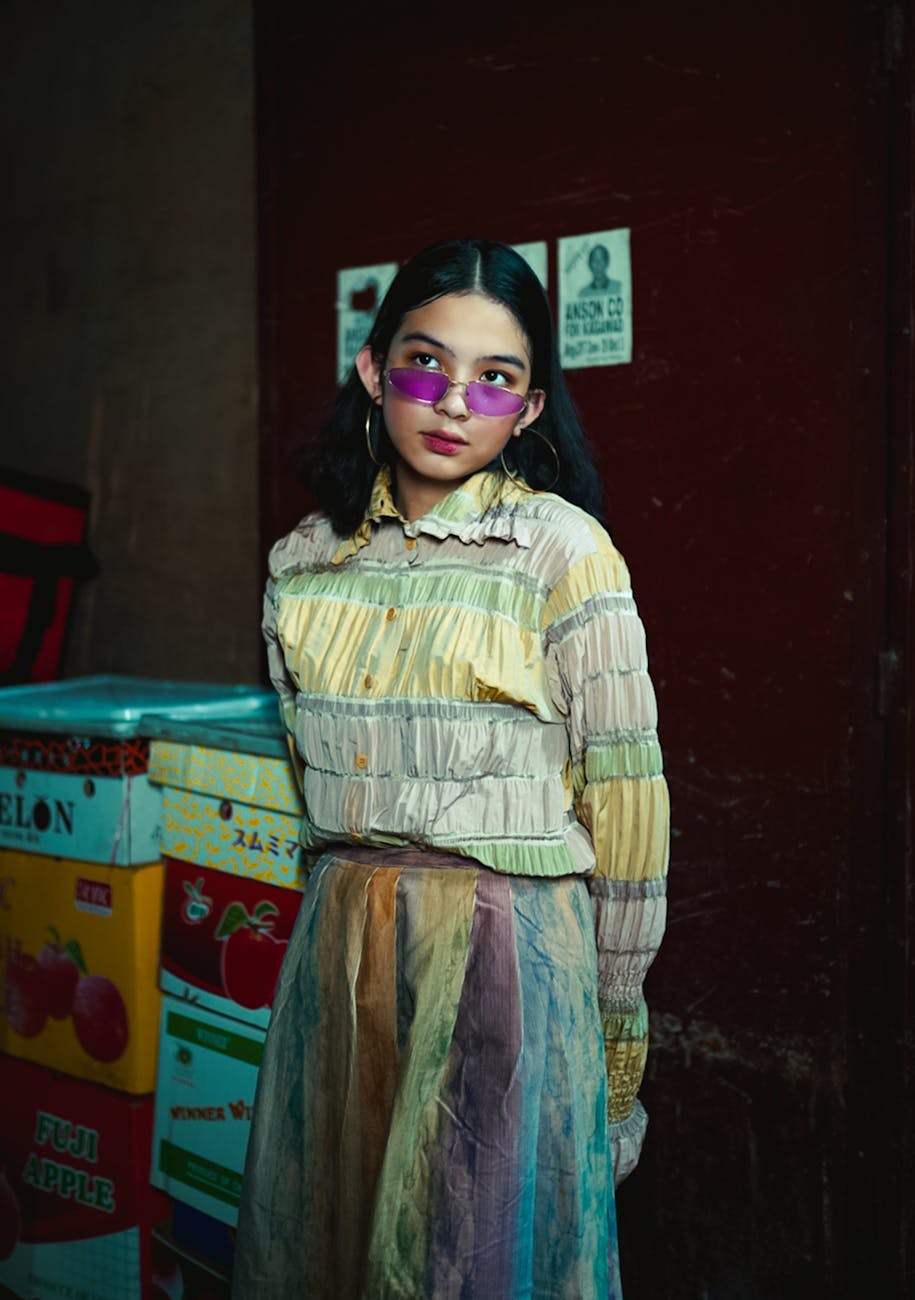 Come back for more deets on retro fashion 2020 later till I curate some more top favorites.
Be their goals!
-EthnicWestern