Boho styles are not going out of fashion any time soon. What initially started as a recreation of the 60s and 70s style, now stands as a chic style. Be it floral maxis, embroidered jumpsuits, long kimonos, or silhouette motifs; boho style has out hearts. Today, in 2020, it continues to rule the fashion industry. Let's find out how you can create simple Boho looks at home.
The casual girl next door vibe
We all know this feeling. We all yearn to be one of those cute girls next door that's super cute and has an n-point fashion sense. So, how about creating this look at home? All you need is a lightly printed skirt and a printed blouse or shirt. Preferably, both of these must be the same color. They may vary in shade, depending on what you pick. Here, you can explore the details in green. A big shout out to this casual chic style.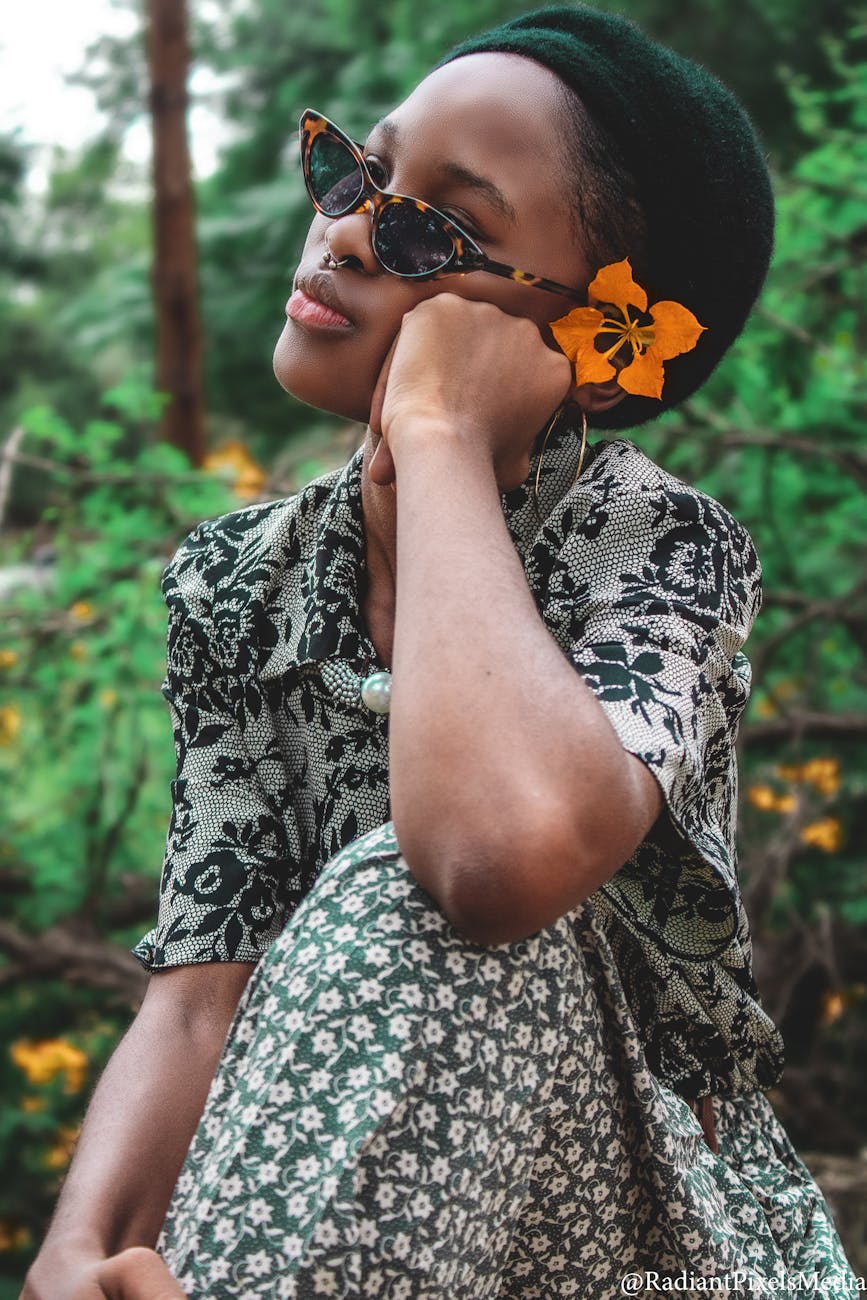 Explore the oranges and greens that you have.
This is one of my favourite current looks. Orange and green are beautiful colors. While it may seem unusual to some of you, trust me, it looks gorgeous on all skin tones. Boho is essentially a summertime style that allows you to delve deeper into various color schemes and combinations. Spring/summer 2020 fashion trends colours turn all heads. However, the fashion police strongly advise you to add white to complete the look and give it a classic lemon vibe. A simple DIY at home idea is to pick any full sleeve white top and wear another sleeveless orange peplum top over it. Complete the look with a green skater skirt. Do you feel like you are back in school already with global fashion trends?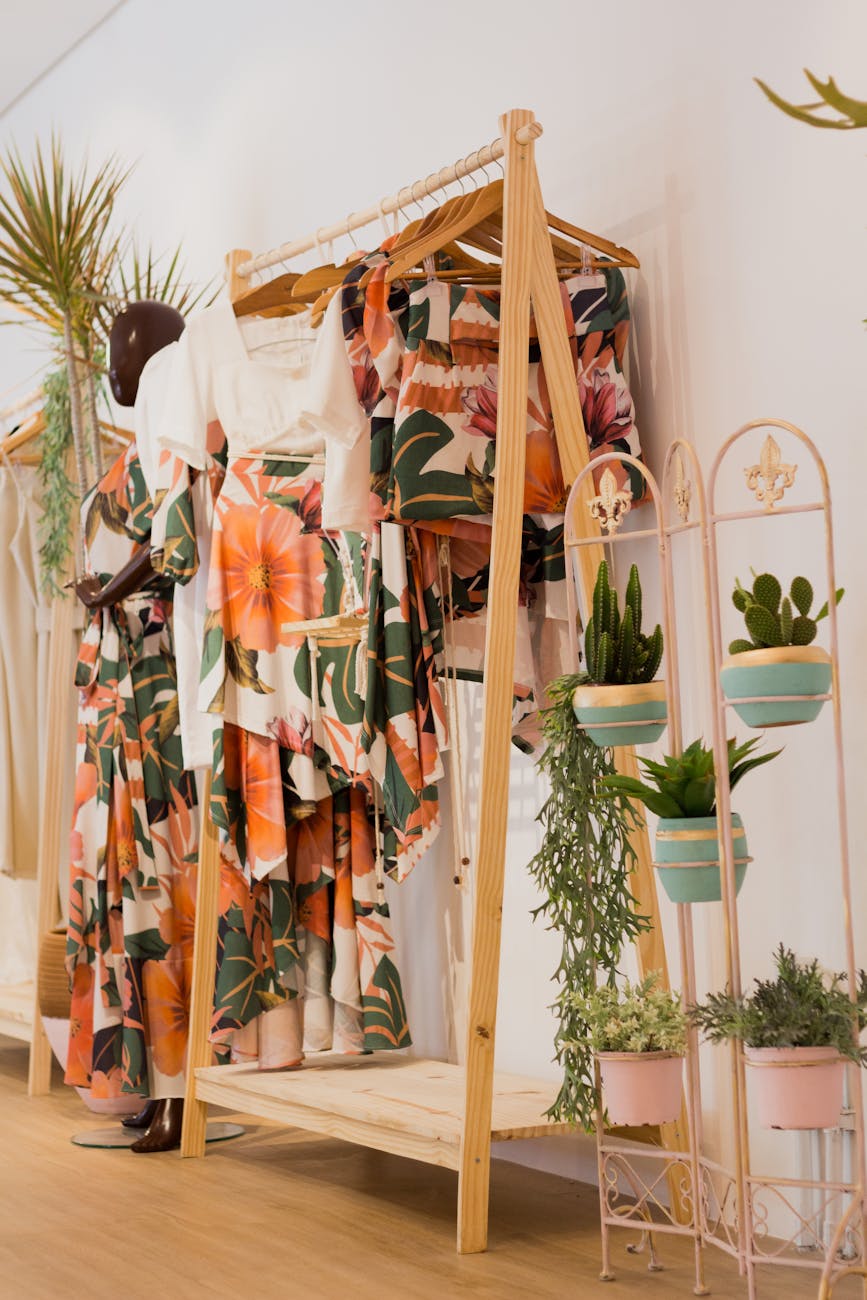 How about some authentic Boho shoes?
Now, you must have heard about trendy Boho outfits that you can buy online. But, how about some handmade Boho shows? Yes, you read that right! I am now going to teach you how to create the perfect printed shoes at home. All you need is a pair of white or black boots and some paints. Put on your decorative caps and let the brushes do the talking. You can either use cutout stamps or paint vibrant flowers. Refer to the image below and take inspiration. Pour in your idea and connect with me anytime. You can wear these with a maxi or jumpsuit or any other lookbook. Fashion trend forecast 2020!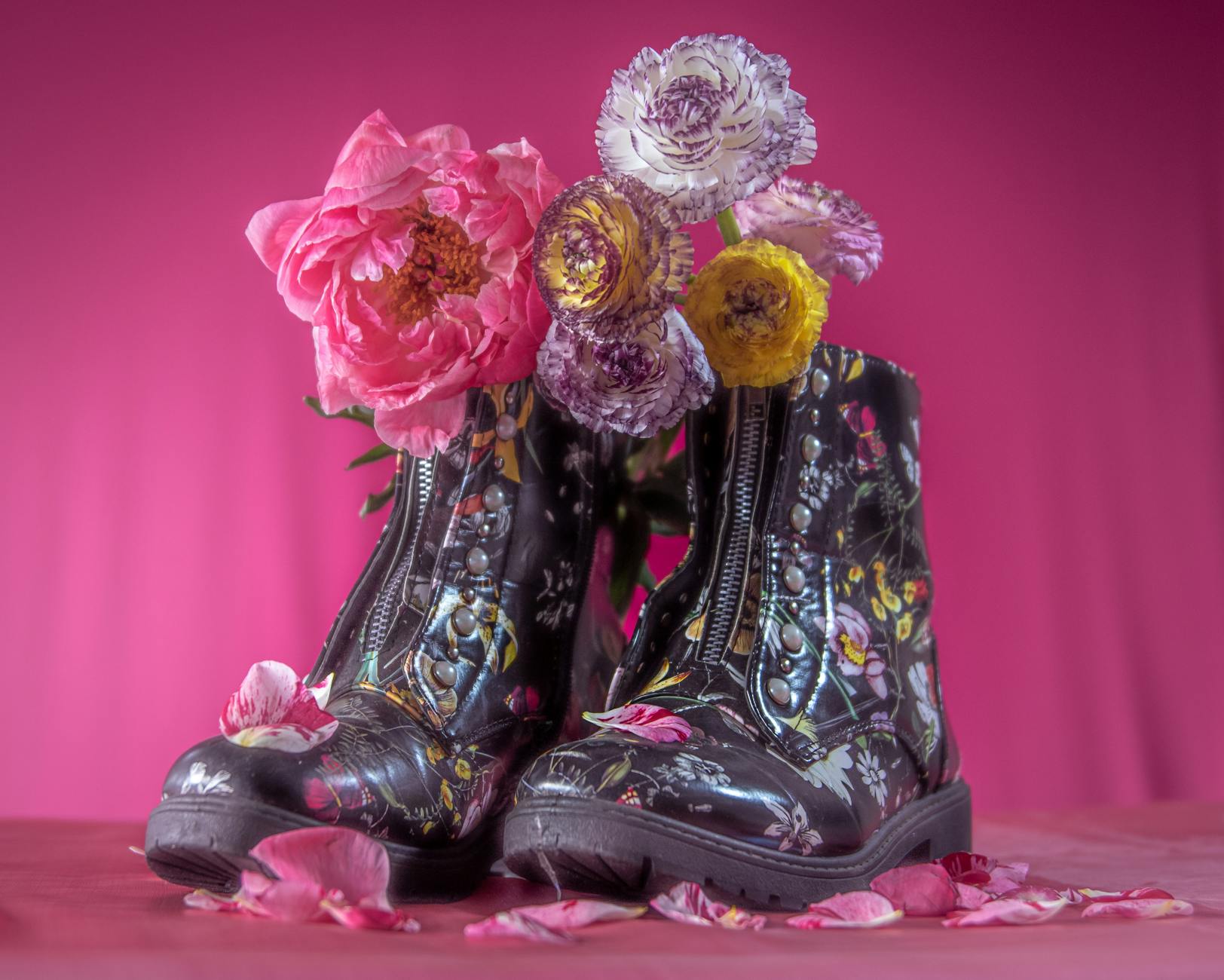 What's the point of getting all dressed up if you don't have a matching bag?
Someone has rightly said that all your fancy outfits are worthless if you do not have matching accessories. Also, that someone's me! A bag is essential for every lady because we need to carry so many things in it daily, and sometimes, nothing at all- that's when we're in the mood to show off our bag collection. Either way, a Boho style bag can work wonders for your style routine. You can paint them on your own, or jump to Cath Kidston's collection. They go well with denim, corporate looks, floral maxi skirts, and anything under the sun. It's my top pick from all high street fashion 2020.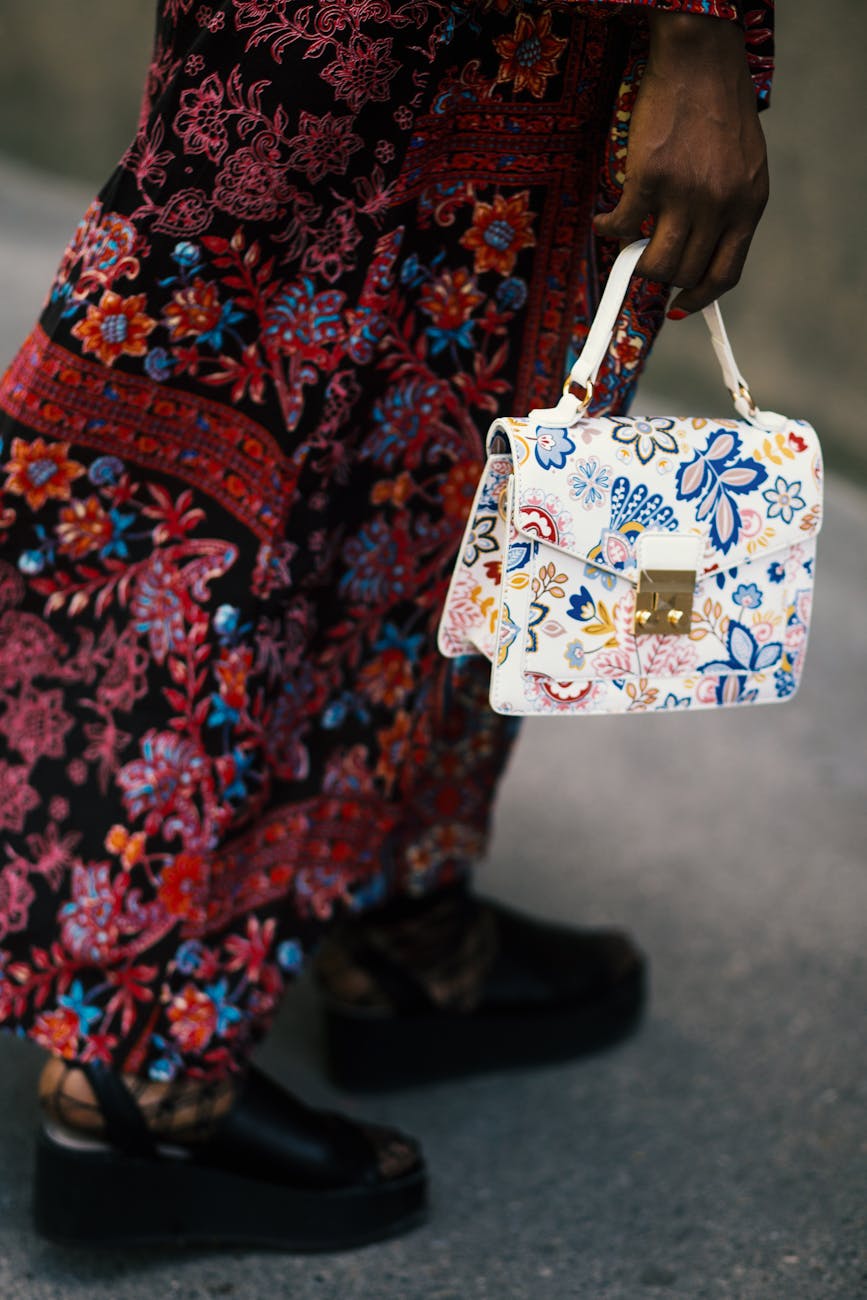 Playsuits are undoubtedly the most comfortable of all.
To begin with, do you know the difference between a playsuit and a jumpsuit? Playsuits are the shorter versions of jumpsuits and feel remarkably comfy and cool during the summer months. A Boho playsuit can be of any color with colorful flowers or leafy prints. Sometimes, these prints may be big or small. This depends on your body type. Smaller prints make you look leaner, while bigger prints make you look broader. Choose wisely!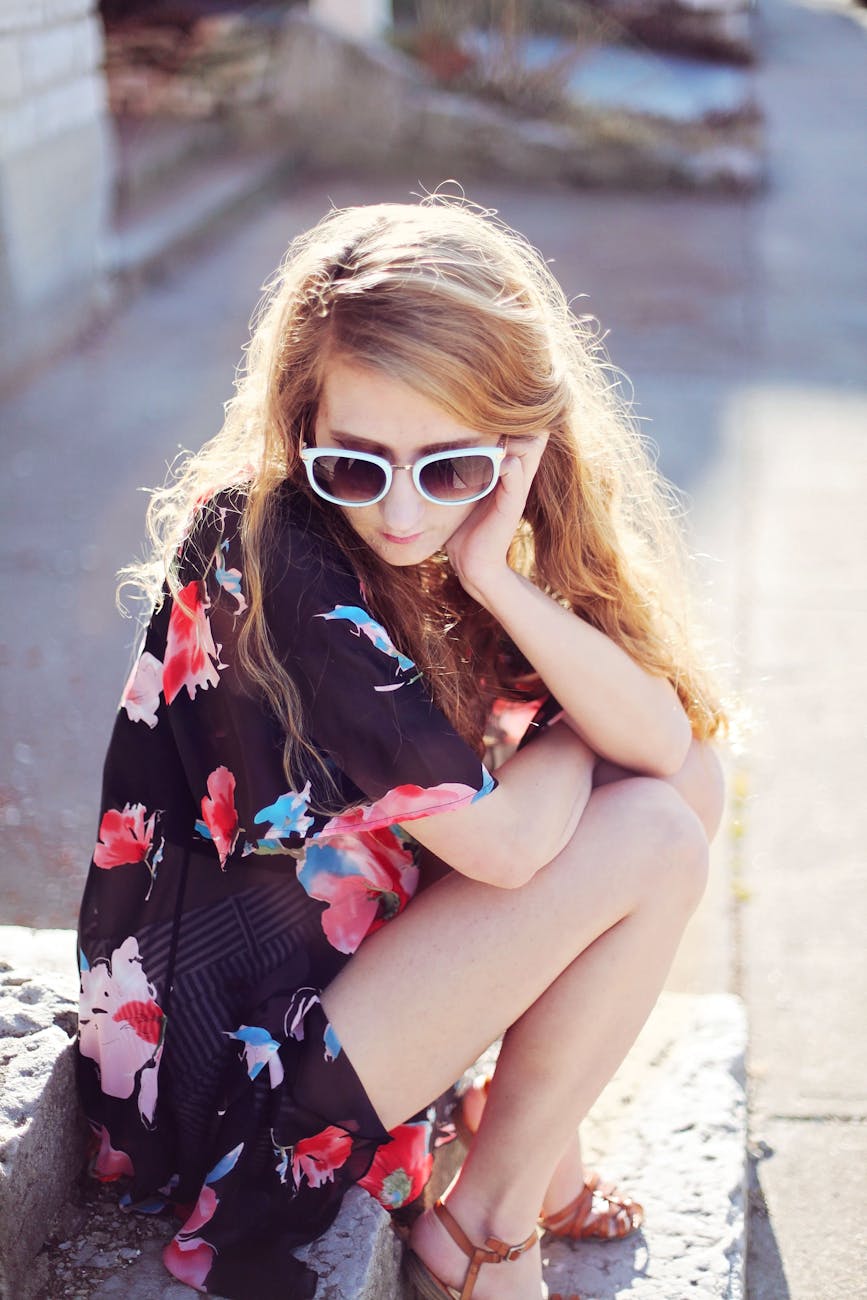 You now know how to look fashionable with the latest Boho styles. Let artsy fashion style be your signature!
Be their goals!
-EthnicWestern